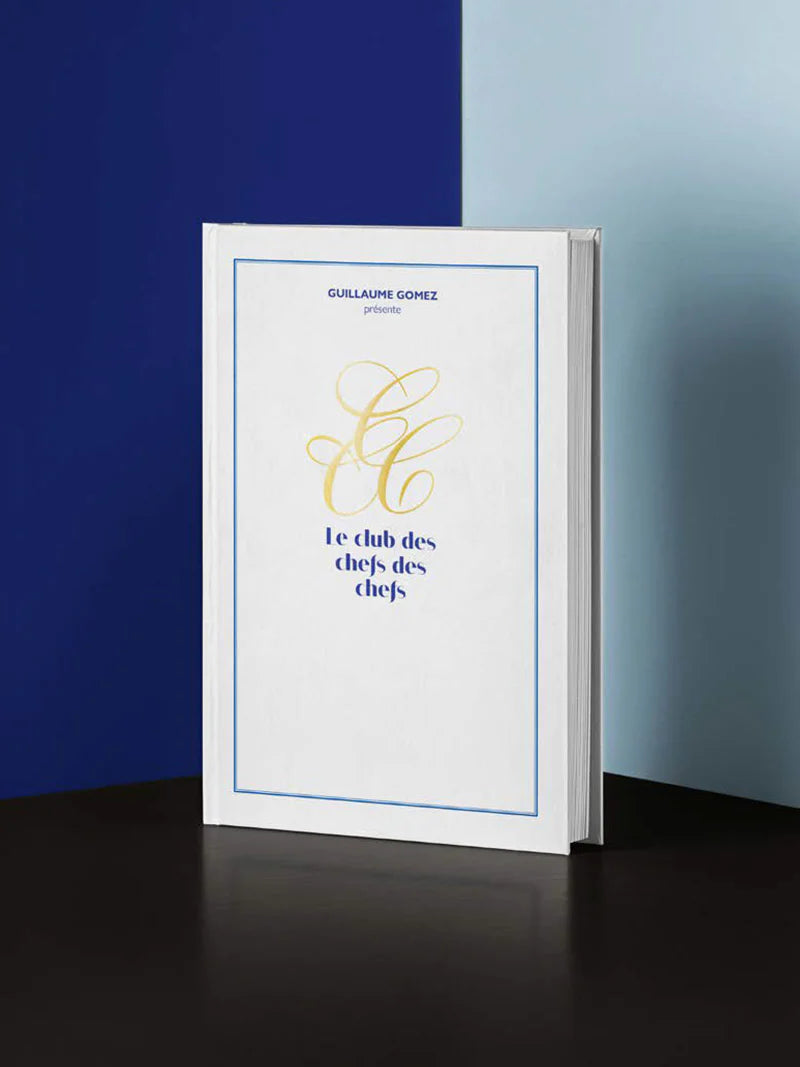 Book of the club of chefs of chefs
$90.00
<! -- Panneau comprendre ce prix**-->
Worldwide delivery
Free Shipping on orders above $500
Returns accepted within 30 days, excluding personalized items
Fantastic collection composed of the emblematic recipes of the chefs of the heads of state presented by Guillaume Gomez , French ambassador for gastronomy.
of the legendary soup to the truffles of Paul Paul Bocuse , served in 1975 at the Palais de l'Elysée , with roasted chicken with thyme signed Crista Comerford, served at White House , Discover the iconic dishes of The gastro diplomacy that have delighted the taste buds of the presidents, kings and queens of recent decades.

[Shortdescription] Format: 32 x 24 cm, 224 pages
Channel Coverage Gold.
Preface by Albert de Monaco. < BR> Foreword by Gilles Bragard.
Do you want to get to know the people behind the making of our pieces? We present them to you a little below . a little below . .
Know-how kept in good hands.
Here is the team behind the manufacture of our products.
Élodie takes care of the cutting of the fabrics, Sophie manages the sewing, the hems or even the laying of the pockets when Sandrine checks that no thread protrudes from the embroidery.
And all these steps take place under the expert eye of our production managers Cathie and Pauline.
This is how more than 53 passionate little hands work every day to reinvent the French textile industry in our Spinalien workshop.