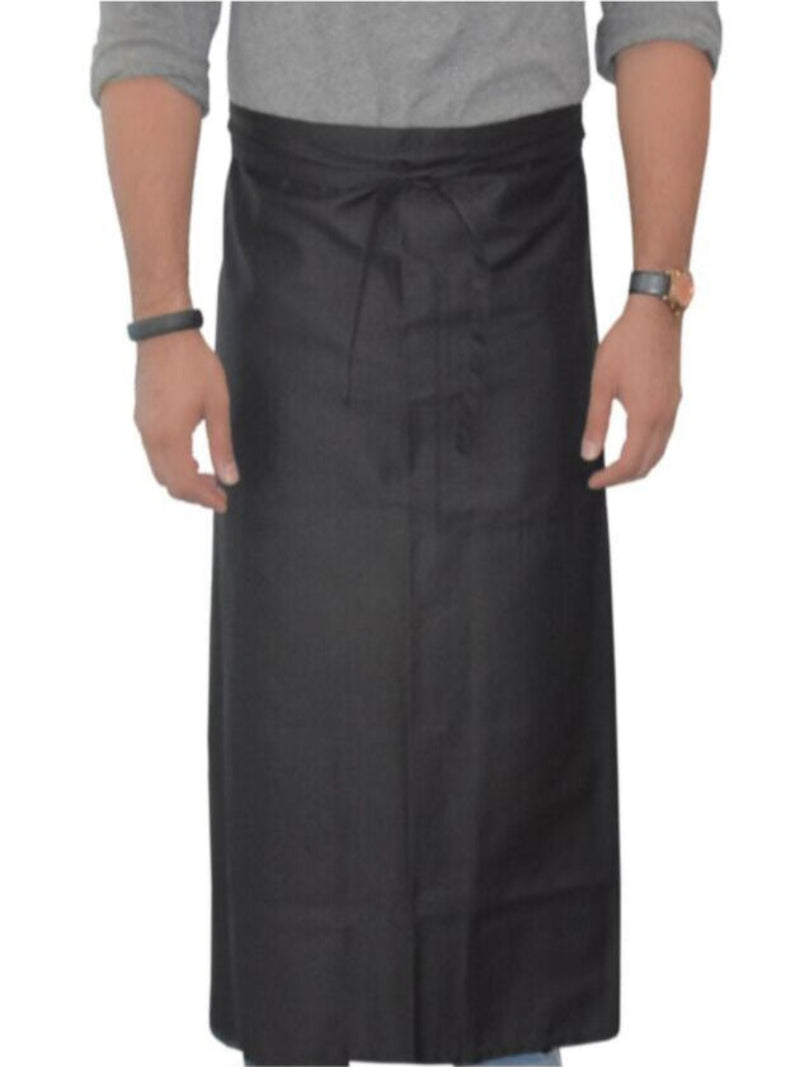 BISTRO CHEF APRON BLACK
$17.95
<! -- Panneau comprendre ce prix**-->
Worldwide delivery
Free Shipping on orders above $500
Returns accepted within 30 days, excluding personalized items
Introducing the Bistro Chef Apron - Black, a must-have for any professional chef! Made with 65% poly and 35% cotton, this apron is not only durable but also comfortable to wear for long hours in the kitchen.
Measuring H. 34 "x W. 39", this ankle-length apron offers full coverage and protection from spills and stains. The patch pocket on the left side provides a convenient storage space for small utensils and kitchen tools.
This black apron is not only functional but also stylish, making it a great addition to any chef's uniform. It is perfect for both men and women, making it a versatile choice for any kitchen.
Our Bistro Chef Apron - Black is perfect for chefs who demand the best. It is a professional-grade apron that is designed to withstand the rigors of the kitchen. Shop now and experience the best in chef wear aprons. Don't settle for anything less than the best chef aprons with pockets. Choose Everyday Uniforms for the best selection of chef aprons for men and women.
Do you want to get to know the people behind the making of our pieces? We present them to you a little below . a little below . .
Know-how kept in good hands.
Here is the team behind the manufacture of our products.
Élodie takes care of the cutting of the fabrics, Sophie manages the sewing, the hems or even the laying of the pockets when Sandrine checks that no thread protrudes from the embroidery.
And all these steps take place under the expert eye of our production managers Cathie and Pauline.
This is how more than 53 passionate little hands work every day to reinvent the French textile industry in our Spinalien workshop.
Faqs
Chef aprons and waist aprons both typically feature one or two pockets on the front of the garment.
A waist apron is an apron designed to be worn around the waist instead of over the shoulders. Waist aprons typically have pockets for carrying tools and ingredients, making them popular with professional chefs and cooks.
You can find a variety of waist aprons online from retail stores or specialty chef shops. To save you time, we have created the best collection of waist aprons on everyday-uniforms.com
Yes, there are many different styles of waist aprons available. You can find options with one or several pockets, different colors and patterns, as well as styles made from various materials.
When selecting an apron with pockets, make sure to consider functionality, fabric and fit.