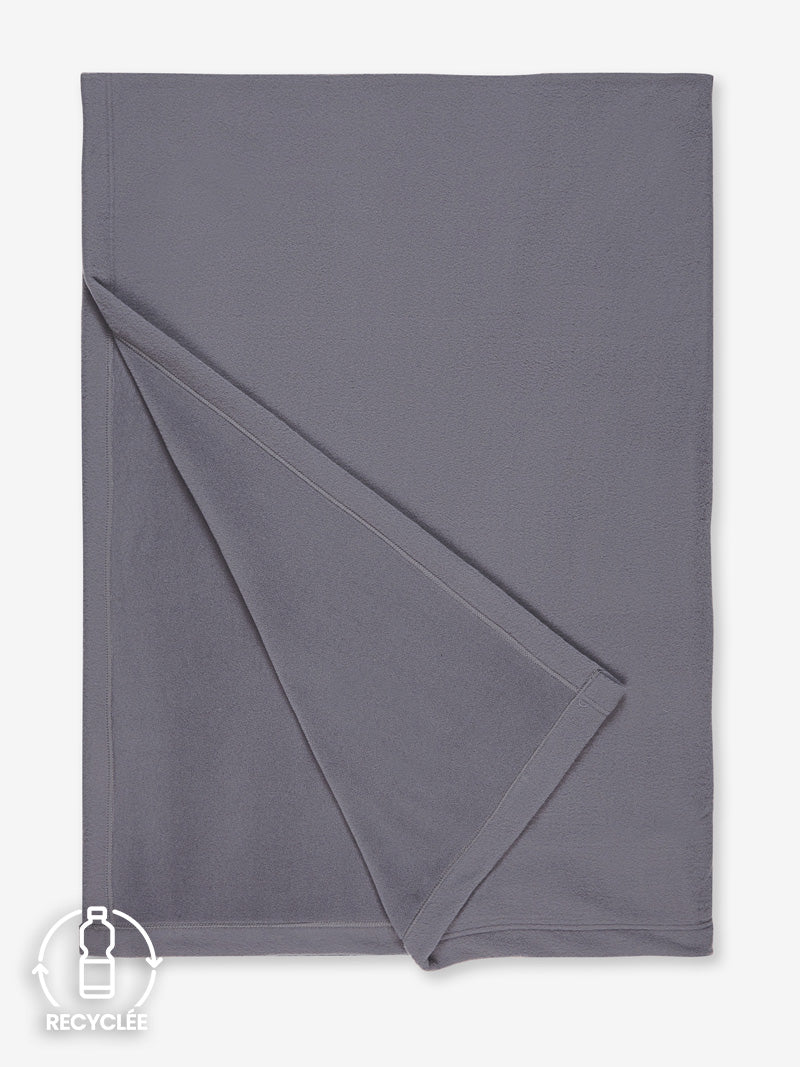 Plaid Winnie
$50.00
<! -- Panneau comprendre ce prix**-->
Worldwide delivery
Free Shipping on orders above $500
Returns accepted within 30 days, excluding personalized items
Made in France
Automn novelty span>
Plaid in 100% recycled polyester Newlife ™, soft and comfortable, made in the Vosges.
An ultra -soft and hot plaid that will become your second skin at home or on the outdoor terrace. Bonus: it can be embroidered!

🌱 eco-responsible product in recycled material
[shortdescription] span> ✔ span> 100% Newlife ™ recycled polyester.
✔ span> 100% French manufacturing in the Vosges.
✔ < /span> soft and warm.
✔ span> available in slate gray, navy and black blue.
✔ Customizable with embroidery span> . span>
✔ span> 150 cm x 110 cm.
💡 What is the Newlife ™ polyester?
Newlife ™ is a polyester wire treated and spun exclusively from recycled plastic bottles . These are thus picked up, cleaned, crushed then melted into granules to finally be spun and woven. The treatment is mechanical more than chemical.
The economy carried out is -94% in water and -60% in energy for the same footage. Overall, the production of this eco-responsible wire Savings 32 % carbon emissions, compared to the same amount of virgin polyester.
The Newlife ™ material is certified global recycle standard and Œko-tex, and labeled by the Italian Institute of Ethical and Environmental Certifications.
Do you want to get to know the people behind the making of our pieces? We present them to you a little below . a little below . .
Know-how kept in good hands.
Here is the team behind the manufacture of our products.
Élodie takes care of the cutting of the fabrics, Sophie manages the sewing, the hems or even the laying of the pockets when Sandrine checks that no thread protrudes from the embroidery.
And all these steps take place under the expert eye of our production managers Cathie and Pauline.
This is how more than 53 passionate little hands work every day to reinvent the French textile industry in our Spinalien workshop.